How to clear Safari cache on a Mac, iPhone, or iPad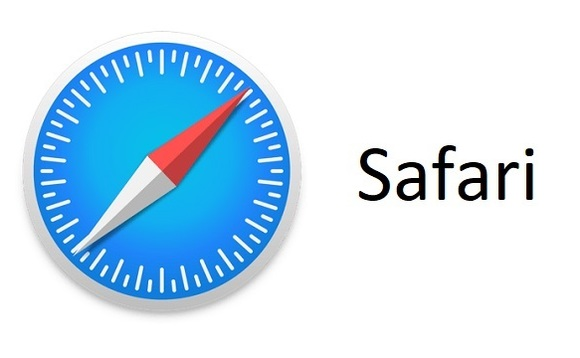 When you visit a website using browser, not only Safari but also any other browser it keeps data about those sites. These data are called cache. When you revisit those sites, browser use cache to load them quickly. This process is useful. But the problem is it takes some space from your memory. It causes for issues in your device's performance. Therefore when you have some issues with your device, it's better to clear cache as well as cookies and browser history. In this tutorial we're going to discuss how to clear Safari cache.
You can clear Safari cache within simple few steps and you don't need to have a technical knowledge. But there is important thing you need to remember. If you haven't saved your passwords with keychain, deleting cookies will delete them also. If your device is a Mac, iPhone, or iPad, this tutorial is for you. Let's get started.
How to clear Safari cache on a Mac
If you only want to clear Safari cache follow these steps.
1.Open your browser and there will be a tab called Safari at the top left of the screen. Select it and choose Preferences from the drop down menu.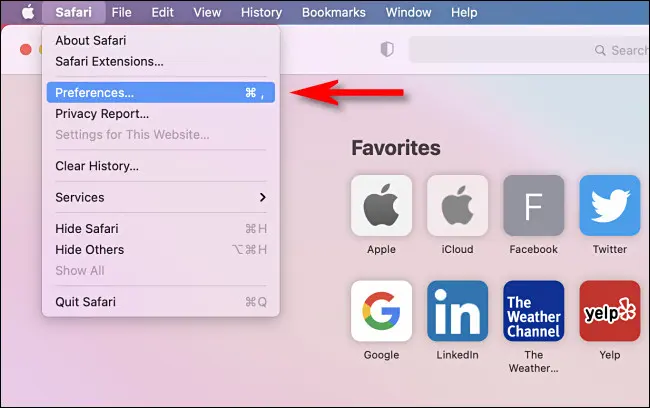 2.A menu will be popped up and choose Advanced tab.
3.Choose the Show Develop menu in menu bar box at the end of the tab. Then close the Preferences menu.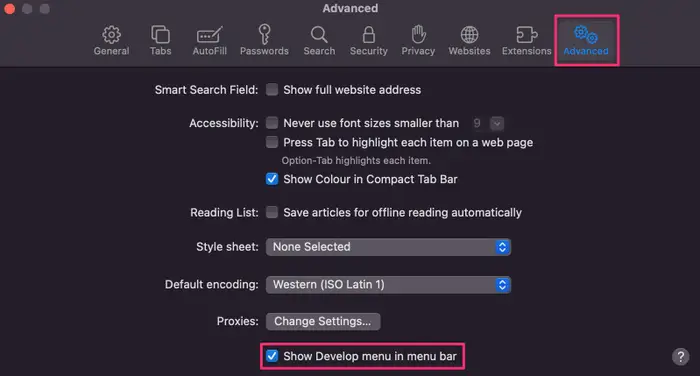 4.Next select the Develop tab from the Safari menu at the top of the screen.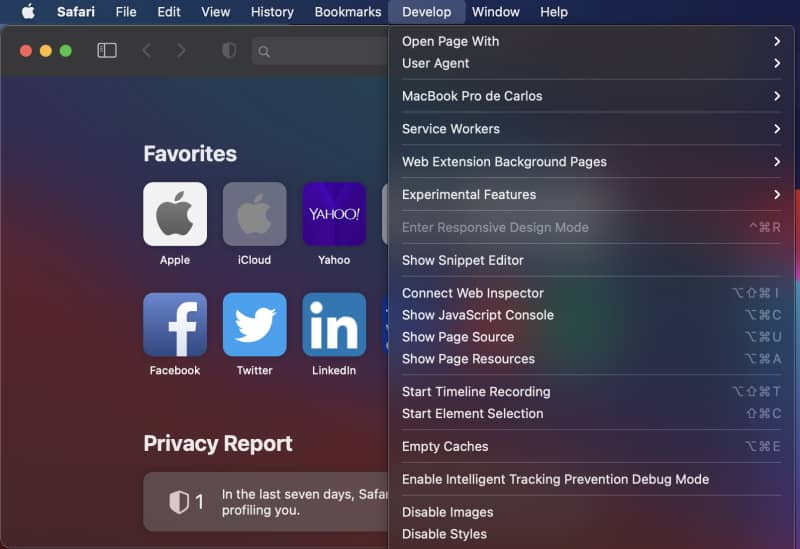 5.There will be drop down list and select Empty Caches.
Clear your cache, history, and cookies
If you wanna clear Safari cache along with browsing history and cookies , follow below steps.
Select the History tab at the top of the screen.
There will be a dropdown menu and choose Clear History from it.
You can choose the time frame that you want to delete. You can choose to clear the last hour, today, today and yesterday history, or all history. After selecting a time frame, click on the Clear History button.
When you clear browser history, your cookies and cache will also be deleted.
How to clear Safari cache on iPhone or iPad
Firstly open the Settings app.
Then select the Safari app.
Select on Clear History and Website Data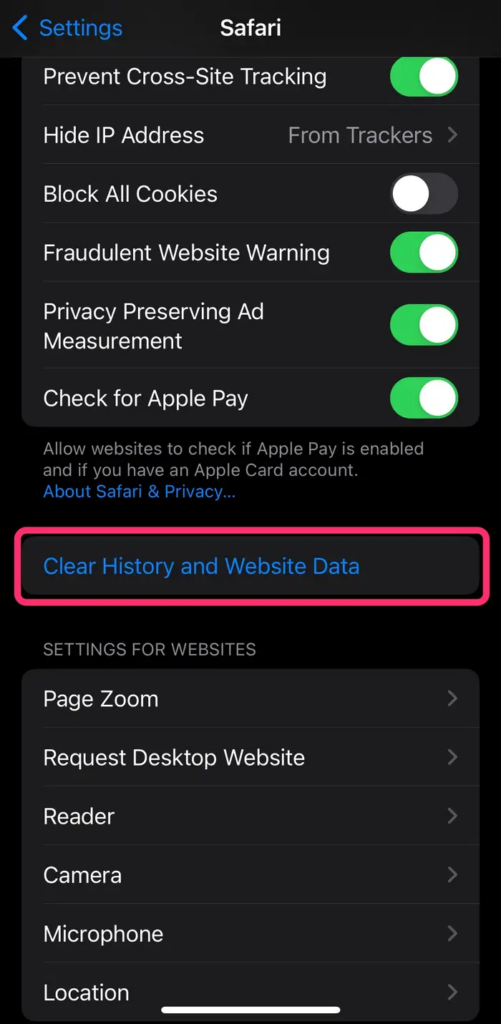 4.Select Clear History and Data from the screen that pops up.
If you only want to clear Safari cache, follow below steps.
Firstly open the Settings app.
Then select Safari.
Select Advanced.
Select Website Data.
Select Remove All Website Data.
What happens to saved passwords when you clear your cache
When you clear Safari cache with browser history and cookies, browser will log you out from your favorite websites. But if you only clear cache, it doesn't happened. It will be, if you clear all cache, history and cookies. The reason for it is when you clear cookies, passwords that you saved will also be deleted. As well as clearing history also clears its associated cookies.
But Apple gives you a solution for this problem. If you are using iCloud, check your iCloud settings for it. You need to check the box for Safari. If yes, any passwords that you save through your browser will be safe in your keychain.
Related posts
Frequently Asked Questions
Is it safe to delete Safari cache?
It's safe to delete Safari caches. It's better not to clear cache If you haven't got problems with your browser and device. The reason is when you delete the cache files on Safari browser, the web page will be opened slower than before when you revisit it.
How do I view cache on iPhone?
Firstly go to your device Settings. Then select General and next go to Storage (device). You will be able to see a list of recommendations for optimizing your device's storage, followed by a list of apps you have installed to your device. You can see the amount of storage each app uses also. If you wanna get more information about its storage, tap an app's name. Temporary data and cached data might not be counted as app's usage.
Can I clear cache for just one website Safari?
You can clear cache for one site in Safari. Firstly open Safari browser. Then click the gear icon at the top right corner. Next select Preferences. Then go to Privacy tab, and choose Details. Select your target website. After selecting website click on Remove button to clear cache for the that site.
Does clearing cache delete bookmarks?
Clearing a web browser's cache does not damage any information that stored in a browser. For example it doesn't delete bookmarks or your homepage. But instead, it makes the web browser to think that you have not visited that webpage before.