How to fix the Hulu error code p-dev320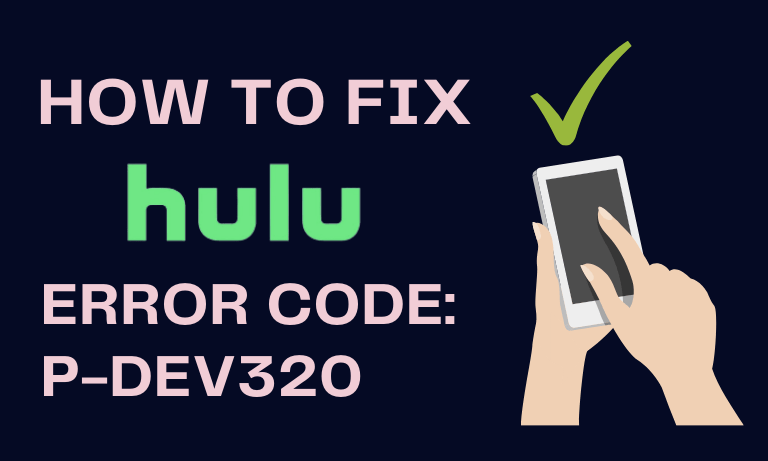 Do you use Hulu software for streaming videos? Have you ever got the error code p-dev320 when you are trying to stream a live event or trying to watch TV series and movies with Hulu TV? If yes, this article will be important. In this tutorial, we are going to discuss how to fix the Hulu error code p-dev320. It doesn't matter which device you are using. You can follow them.
Hulu error code p-dev320
If you got this error, you will see the below message.
We're having trouble playing this
It may help if you turn your device off for a minute and try again. Hulu Error Code: P-DEV320
There are two possible causes of getting this error. This error usually encounters when the Hulu app/service is unable to connect with the servers. The problem might be with the communication between your Hulu online player/app and the primary Hulu server. Also, if you are using an outdated Hulu app, you can get this error. Network connectivity problems and issues with Hulu's end are other possible causes of this problem. If you got this error, follow the below methods until you completely get rid of p-dev320.
1. Update Your Hulu app
We mentioned before that an outdated Hulu app can trigger this error. So, the first thing you should try to fix the Hulu error code p-dev320 is updating your Hulu app to the most recent version. How would you update the Hulu app? It's not a big deal. Go to the app store of your smartphone or TV. Then search for the Hulu app. If it displays an available update, then hit the update button. Then the Hulu app will restart to its latest version. This simple method may be able to fix the Hulu error code p-dev320 on your device.
2. Clear app cache and data
If you got any problem with any app, you can clear its cache and data to fix those problems. We recommend the same method to fix the Hulu error code p-dev320. It can restart the Hulu app and allow it to reconnect with the server. If it reconnects it can fix the network issues. This means this method may be able to fix the Hulu error code p-dev320 if the root cause is a network problem. But if you don't remember your password, it's better not to follow this method. Because you might have to log in again. But the steps you need to follow would be different from device to device.
Android- Select Settings > App > Hulu > Storage > Clear Data and Clear Cache
iOS- Go to Hulu Storage Settings > General and delete the old Hulu app. Then reinstall it from the app store.
Firestick/Fire TV- Go to Settings > Applications > Manage Installed Applications > Clear the data
3. Check the internet connection
Firstly close all background apps. Then start your network again. You can switch to a different cellular or wireless network also. Then check your Internet speed. Many streaming services need a fast internet connection to work properly. For example, it needs 3.0 Mbps for streaming, 8.0 Mbps for live streaming, and 15.0 Mbps for 4K streaming.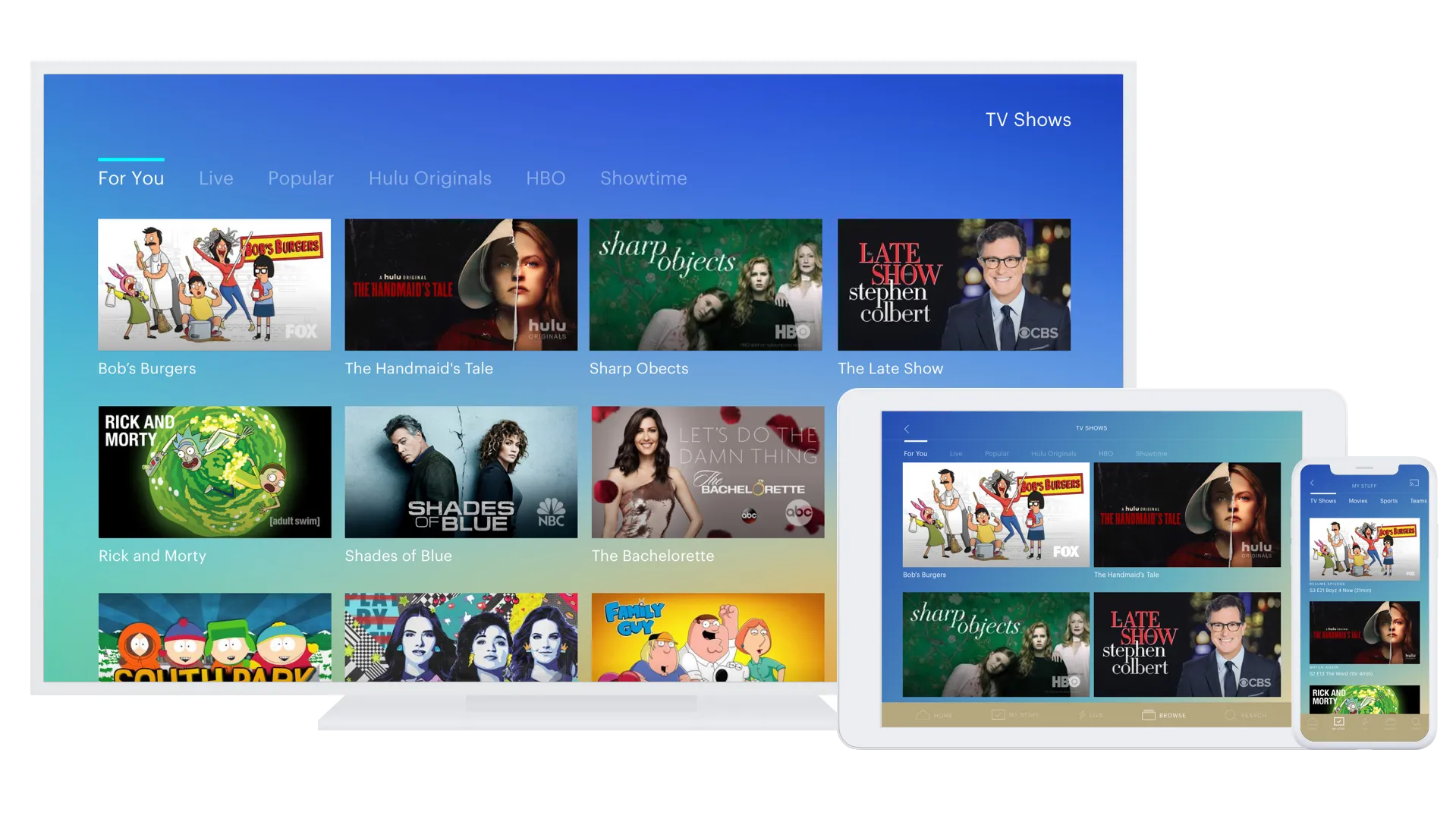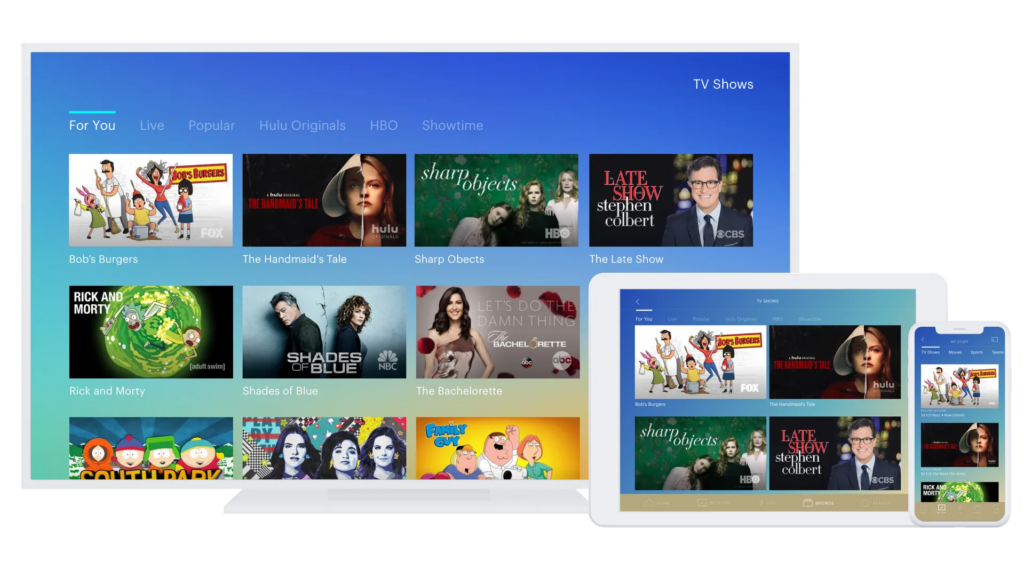 4. Restart your device
This method can fix many network and hardware-related problems. If you still get the same error, you can try to restart your device.
5. Check the official forum
If the root cause of getting this error is a malfunction or outage, Hulu might have made an announcement regarding it. You can check the official Hulu forums for it. You can also check the Hulu social media accounts or their Twitter account.
6. Contact Hulu Customer Support
If checking the official Hulu forums or social media sites didn't give any solution, we recommend contacting their customer support. You can send an email to [email protected] or contact them at (888) 265-6650.
This is all you can do to fix the Hulu error code p-dev320. We believe one of them will fix the error.
Frequently Asked Questions
p-dev320: what does it mean?
Your Hulu app is unable to connect with the Hulu service, according to Hulu error number p-dev320. Try restarting the app and your entire device if you see this issue while trying to play a video.
Why does Hulu continue to display an error code?
This problem, which is a playback fault, usually means that your streaming device or app isn't working properly. Whether you're watching it on your phone, laptop, Apple TV, or PS5, try these instructions. Reinstall the Hulu app after deletion. After that restart your device.
What happens if I clear the Hulu app's data?
It can be removed to make space and improve the platform's functionality. Depending on your device, there may be several ways to clear the cache, but typically, you may do this by navigating to Settings and selecting Storage.
Can you uninstall and reinstall the Hulu app?
To fix some streaming issues, you may need to remove and reinstall the Hulu app depending on your device. Additionally, it's a good method to make sure your device is running the most recent version of our software. If the Hulu app is a preinstalled app, you cannot uninstall it.
Why do I continue getting the error code p-dev320 on Hulu?
You can encounter this error code if your application is out-of-date. If necessary, uninstall and reinstall. Check for iOS updates or upgrade your Android device. Check to see whether a newer version of the Hulu app is available once you're using the most recent firmware for your device.