How to Fix Windows Update When it's Stuck in Windows 10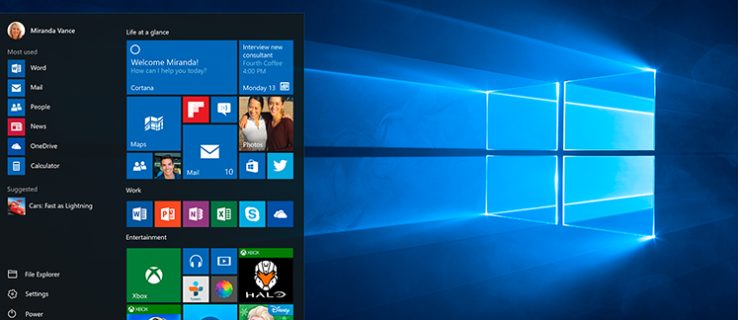 Do you have got issues when doing Windows Update. In this article we gonna talk about some tips to help you get rid of them. If you have problems with stuck in windows and if you wanna fix windows update when it's stuck in windows 10, keep reading.
Windows Update is a convenient way for users to keep their PC up to date with the latest patches from Microsoft. Unfortunately, it doesn't always work as expected, and that's just one of many reasons to hate Windows Update.
There are countless ways that Windows Update can stop working, from getting stuck while checking for new updates to failing to install a particular package. Therefore, it is sometimes difficult to determine the best course of action.
Here are different methods you can use to fix Windows Update un-stuck.
1. Give the update a little time
Windows Update may not freeze, but it just takes a little longer. Depending on the size of the update, it can take a few minutes or a few hours for Windows to download and install an update. Give your computer time to complete the update, especially if it's an older one. If the problem persists after an hour or two, you can start the troubleshooting process to resolve Windows Update. Giving a some time to update also caused to fix windows update when it's stuck in windows 10.

2.Use the Windows Update Troubleshooter to fix windows update when it's stuck in windows 10
Microsoft's official Windows Update Troubleshooter isn't guaranteed to fix your utility problems, but it's a good place to start. Although it can't address your situation directly, it can give you an idea of ​​what needs to be done.
To run the troubleshooter, start Windows Settings and go to Update and security > Troubleshoot > Additional troubleshooters. From there, click Windows Update > Run troubleshooter.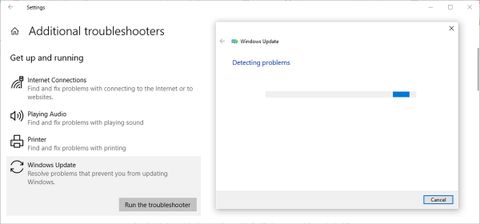 3. Clear the Cache
If your update doesn't install repeatedly, it's likely that the downloaded files on your system were corrupted at some point during the update process. The best way to fix this problem is to clear the Windows Update cache.
First, search for "Command Prompt" in the Start menu search bar and select Run as administrator. In the command prompt window, type net stop wuauserv and press Enter. This stops the Windows Update service from running on your computer.
Next, open File Explorer, navigate to the drive where Windows is installed, and go to Windows > Software Distribution > Download. Open the View tab and make sure the Hidden Items box is checked.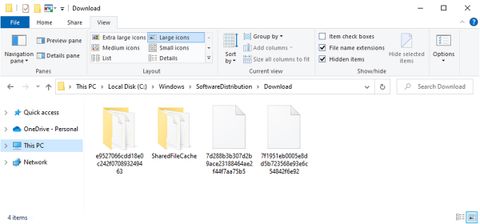 Select and delete all items in the folder. Restart the command prompt with administrator rights and enter the command line net start wuauserv. This will restart the Windows update process. Fortunately, since we removed all the files that could interfere with the process, it now works as expected.
4. Use the services console
If Windows Update hangs while checking for new updates, you can use the services console to start the process. To access it, search for services on your computer and select the best match.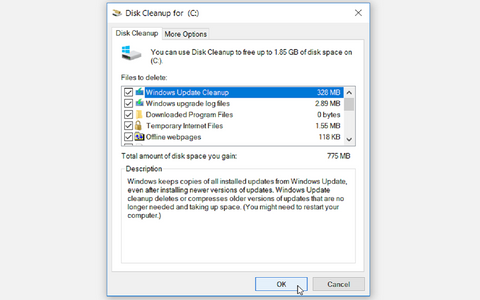 Open Windows Update service and then select Start. This action should move the process to the next step or complete the entire portion of a progress bar; you may need to repeat this step several times before verification is complete.
5. Scan your computer
If your Windows update is stuck, you may be dealing with a virus or malware. Now, you may think that you need an expensive antivirus program to fix the problem. However, Windows has many tools that you can use to scan for viruses without having to purchase antivirus software. Through scan your computer you would be able to find virus and malwares and also fix windows update when it's stuck in windows 10.
6. Disable Automatic Updates
If your problems stem from an update whose installation process failed, it may be worth disabling Automatic Updates to ensure that the process doesn't cause further problems. Left to its own devices, Windows repeatedly tries to download the installation package and rolls back updates if it encounters an error.
Follow these steps to pause Windows updates:
Press windows key + I to get settings
Go to Update and security> windows update.
Click advanced options and scroll down to Pause updates.
Select the time that how long windows should pause installing updates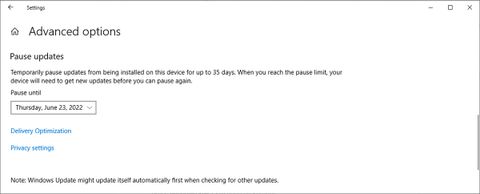 You can take a break of up to 35 days. After 35 days, Windows will install all available updates before you can pause updates again.
7. Start Windows in Safe Mode
Safe mode starts Windows without any additional applications, allowing you to narrow down the cause of your update stuck issue. Before trying it out, take some time to learn about safe mode because there are different types that you can use. That will help you to fix windows update when it's stuck in windows 10.
8. Use System Restore
As long as you've created a restore point for your system, you should be able to restore Windows to its previous state when it was working fine. Here is the way to o go back to a restore point:
Start Control Panel.
Go to View By and select Large Icons or Small Icons.
Click Recovery > Open System Restore > Next. Windows will display the available restore point. If you want to load an old restore point, enable the Show more restore points option.
Select the restore point and click Next.
9. Check the News
If you're having issues with Windows Update, especially on Windows 10, it's a good idea to do a Google search and see if others are having similar issues. The fact is that Windows Update difficulties can appear very suddenly. Although Microsoft has not yet released a patch, a specific search for terms like "Windows update problems" or "Windows 10 update" can lead to widespread problem reports.

Depending on what you find, the solution may be to simply wait for Microsoft to distribute a fix, or one of the methods listed above may work. Windows Update distributes new updates and patches, so the issues that affect it change periodically.
Here are some simpler solutions worth trying if all else fails:
Reboot your system.
Disconnect all connected media players and disable all active VPNs.
Check if you have enough disk space available.
Temporarily disable your antivirus software.
If the Windows update error 0x80070057 occurs, it can be fixed, see the link.
With all these steps or few you would be able to fix windows update when it's stuck in windows 10 easily.
Windows Update, Unstuck, and Working Now
Windows Update isn't perfect software, but it's clearly a big part of Microsoft's plans for Windows 10, which means a lot of us have to live with it. If installing Windows updates keeps interrupting your work, you may need a better update management strategy.
Frequently Asked Questions
How do you know if a windows update is stuck?
If nothing happens on the screen for three hours or more, you can tell the windows updates are stuck. If there is a miracle after all this time, take a look at your hard drive activity monitor. You see no activity (locked) or very regular but very brief flashes of light (unlocked).
What to do if windows updates taking too long?
if windows update process taking so long you can free up storage space and defragment your hard drive. If it is not work next run windows update troubleshooter. you can try more options such as disable startup software, optimize your network, schedule updates for low traffic period. With all of these steps or few you would be able to resolve the problem.
Can I cancel windows update in process?
If you want to cancel windows update when it in process, right click on windows update and select stop from the menu. There is a another way too. You can click stop link in the windows update located at the top left corner. And also a dialog box will be shown with a process to stop the installation process.
How long does a windows 10 update take?
As an average, the update process will be taken around one hour. But it is depends on the amount of data on the computer and the speed of the internet connection. But it will take time between 30 minutes and two hours of time.