How to troubleshoot Samsung Galaxy Watch easily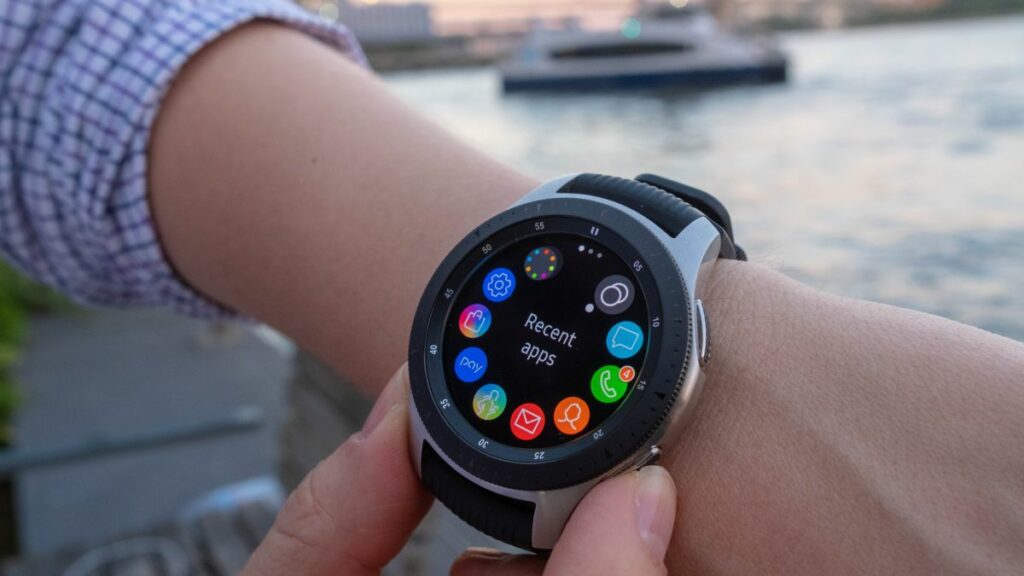 In this article we are going to talk about some problems that comes with Samsung Galaxy Watch and the way to troubleshoot them. If you are a Samsung Galaxy Watch user, you might have experienced these problems and this guide will help you to troubleshoot Samsung Galaxy Watch.
1.Galaxy Watch does not turn on
If your Samsung Galaxy Watch is completely discharged, it won't be turned on. Therefore fully charged your watch. Keep remember to use Samsung approved chargers, batteries, and cables for charging. Because if you don't use them, there is a chance to explode the battery or damage the watch. Before charging the battery, you need to clean the charging terminals. You can use a soft dry cloth for it.
You need to make sure the charging terminals of the watch and the wireless charger dock are free from sweat, liquid, or dust before charging. Charge your watch enough time and check whether it can be turned on or not. If not, go to the Samsung Service Centre. They will help you to fix your problem.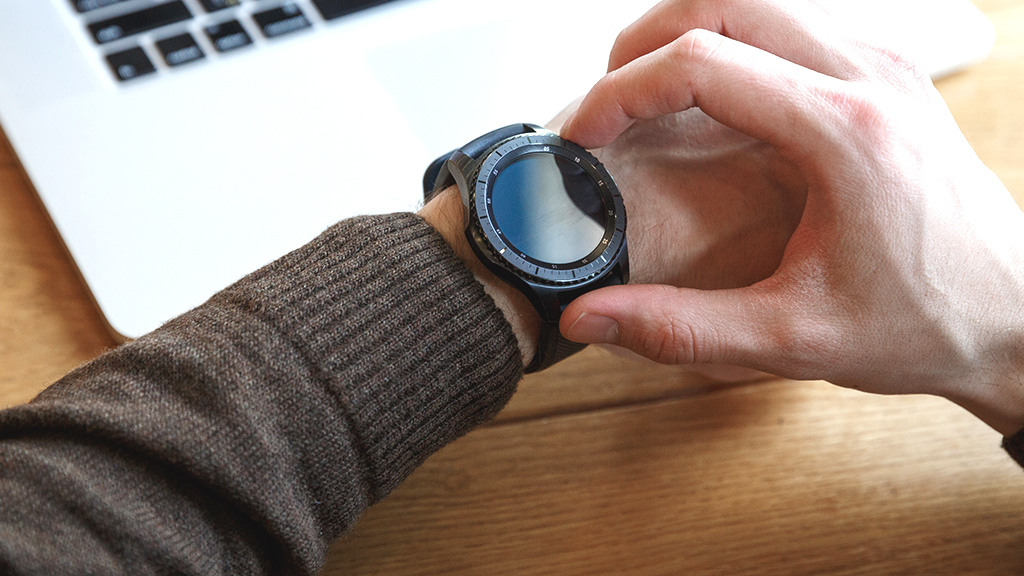 2. Touchscreen respond slowly or not responding properly
There are few reasons for your watch's touchscreen responds being slowly or not responding properly. One of them is screen protector or optional accessories. If you have attached one of them to the touchscreen, this can be the cause. And also if you are touching screen with your not cleaned hands, or If you are wearing gloves or if you tapping the screen with your fingertips or sharp objects, your touchscreen may not be worked properly. If your watch have exposed to the water, it won't work properly. Therefore make sure not to do these tings.
If your Galaxy Watch software is not updated, it also caused issues like tis. Therefore make sure to update watch's software to the latest version. If the reason for this problem is temporary software bugs, you can fix them by restart your Galaxy Watch. If your watch's touchscreen is scratched or damaged, there is noting you can do beside go to the Samsung Service Center.
3.Galaxy watch freezes
If your Galaxy watch freezes, you need to restart your watch. If your Galaxy watch still respond, close apps and turn off your watch. Then turn it on again. If your watch is not respond, then you can restart your watch by pressing and holding the Home key (Power key) for more than 7 seconds. It will be restarted.
If above methods didn't work, you need to go for a factory data reset. But before doing this, remember to back up the data in your watch. Because they will be removed after the factory data reset. Go to the Apps screen and select Settings > General > Reset. Now your watch will be factory data reset.
4. Cannot locate Galaxy watch with another Bluetooth device
You can connect the Bluetooth headset to your watch. Then you can listen to music and have phone conversations also. Sometimes you might not be able to connect your device with your watch. If you have got this problem follow these steps to troubleshoot them. Firstly check whether Bluetooth wireless feature is activated on your Watch or not. Then reset your Galaxy Watch.
If these didn't work the issue many be your Galaxy Watch and the Bluetooth device are not in the Bluetooth connection range. Normally this Bluetooth connection range is 10 m. But it can be different in the devices that you are used. If still the problem is same, then restart both Bluetooth device and watch. Then launch the Galaxy Wearable App on the phone again. After tried all these methods to troubleshoot Samsung Galaxy Watch, if the issue is still the same, go to the Samsung Service Center to get further assistance.
5.Calls can not be connected
If you have got this issue before troubleshoot Samsung Galaxy Watch, there are few things you need to make sure of. If your Watch is connected to your phone remotely, you cannot receive any incoming calls. Therefore connect your watch to a mobile device via Bluetooth. Your phone and Galaxy Watch needs to be access to the right cellular network.
If you have set a call barring for the incoming phone calls on the phone and Galaxy Watch, you won't receive calls also. Check whether you have activated any mode in your device. if you have activated do not disturb mode, goodnight mode, or theatre mode, you won't receive incoming calls. Because touchscreen does not turn on when incoming calls. If you wanna turn on the screen to check the incoming calls, press the Home key or Back key or rotate the bezel.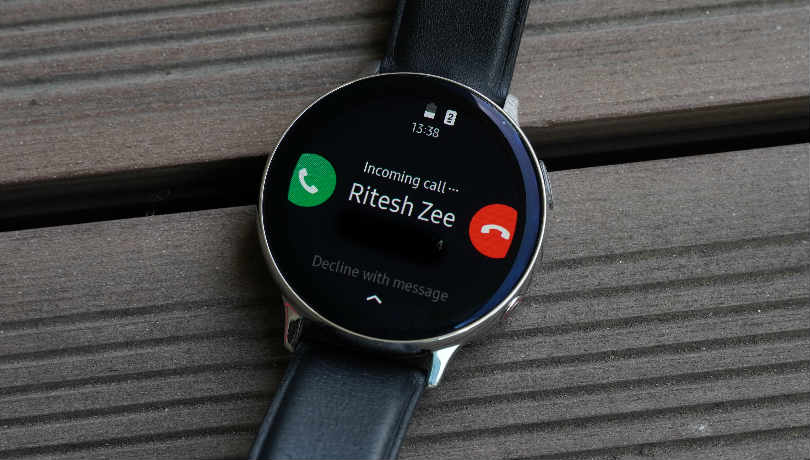 6. Battery depletes fast
There are few reasons for your watch's battery depletes fast. If you expose your Galaxy Watch or battery to very cold or very hot temperatures, its battery will be reduced. There can be some apps that use battery more than others. Therefore remember to close all apps that you are not using. Its better to use power supply to charge your battery when its falls down.
7. heart rate is inaccurate
If you have activated the auto heart rate tracking feature, your phone will automatically track your heart rate. When your Galaxy Watch recognizes your exercise this feature will be activated automatically. If you have got this issue first thing you need to do is check whether you have wore your watch correctly or not. Because you need to were your watch snugly on your arm above your wrist. Then your watch can measure your heart rate.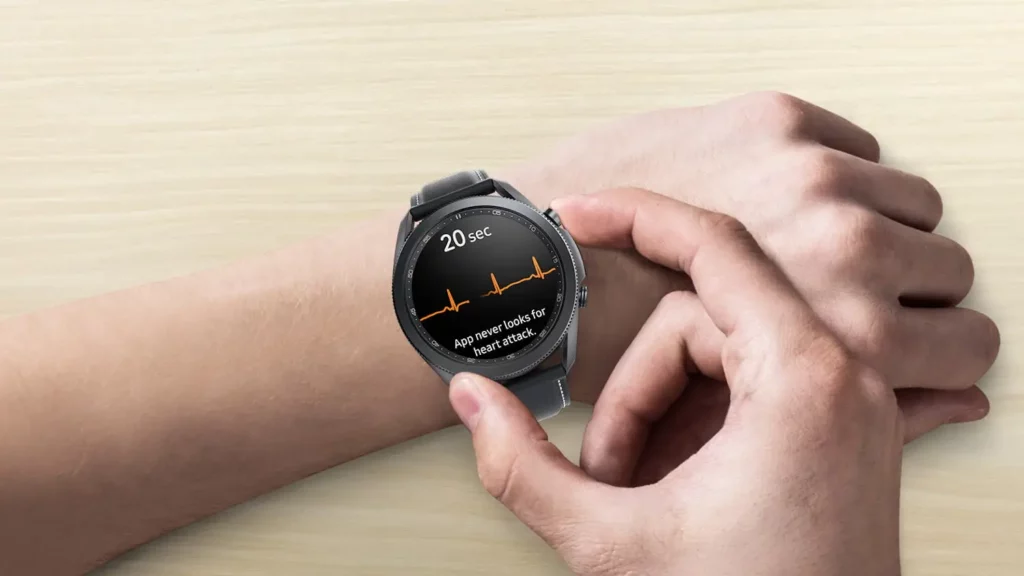 Measurement conditions and surroundings also caused for the heart rate sensor. As an example cold temperatures can affect your measurement. Therefore when you are wearing it during winter or cold weather, you need to care about this fact. If your device becomes hot and its hard to touch, remove it from your wrist. After its being cool, wear it again. You need to Clean the heart rate sensor when it is dirty as well.
There are some other things you need to care when talking heart rate measurements. Firstly, you should not smoke or drink alcohols before taking measurements. It will change your measurements different from your normal measurements. And also do not talk, yawn, or breathe deeply when doing this. Light absorption and reflection, blood circulation / blood pressure, skin condition, and location and concentration of blood vessels, all these things effected to heart rate measurements. Therefore before taking heart rate measurements, you need to think about them also.
Using this guide you would be able to troubleshoot Samsung Galaxy Watch, when its needed. If all these methods did not work, you need to get further assistance from a Samsung Service Center.
Frequently Asked Questions
Are galaxy watches waterproof?
There are galaxy watches that are waterproofed. For example Galaxy Fit, Galaxy Fit2, Gear S3, Galaxy Watch, Galaxy Watch3, Galaxy Watch Active, Galaxy Watch Active2, Galaxy Watch4, Galaxy Watch4 Classic, Galaxy Watch5, and Galaxy Watch Pro are waterproofed. You can stay under 5 feet of water for up to 30 minutes wearing these Samsung galaxy watches. It won't be damaged.
Can I leave my phone at home and use my Galaxy watch?
You can use your Samsung Galaxy watch, if your phone is not in your hand. If your watch supports Wi-Fi, it can stay connected with your phone at any distance when both your phone and watch connected to the Internet. But the problem is all watches can not connect to Wi-Fi. You can try it by turning on Wi-Fi on your watch. To stay connected with your phone, turn on and connect to Wi-Fi in your watch.
Do you have to pay a monthly fee for Samsung watch?
No. You do not need to pay a monthly fee or any payment for anything for that matter if you are on Verizon. Samsung LTE watches are using eSIM technology. It copy the SIM data from your phone and then uses that information to make or receive calls and texts from the watch.