The best Apple laptop in 2022?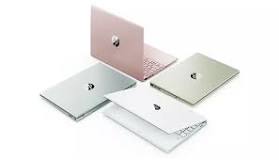 We'll help you find the best MacBook for your needs, from the MacBook Pro to the MacBook Air.
The best Apple laptop in 2022 for each individual will vary, but there is a great option for almost everyone in Apple's laptop lineup in 2022. The release of its ARM-based M1 chip in 2020 marked the beginning of a new era for Apple laptops. Apple's in-house SoC has significantly improve the performance and battery life of the entire MacBook lineup.
Apple now has you covered regardless of your needs with the M1 Pro, M1 Max, and M2. The M2 MacBook AIr Air Pro aren't likely to see any discounts just yet, but if you're looking for any of Apple's laptops, keep an eye out for the best Amazon Prime Day MacBook deals for the lowest prices we'll see until Black Friday this fall.
Which MacBook is the best?
The best Apple laptop in 2022: The MacBook Air with M1 is the best Mac for most people, transforming its once underpowered laptop into one of the fastest thin-and-light laptops on the market. It boasts that well-known design with record-breaking performance and all-day battery life. Along with increasing speed and endurance, the M1 chip brings iOS and iPadOS apps to Mac for the first time. While the M1 model remains at $999, the redesigned MacBook Air M2 provides slightly more performance-hungry portable MacBook fans with another option.
If you require the best Apple laptop in 2022, consistent high-level performance, consider the MacBook Pro M2 13-inch with two Thunderbolt 4 ports. While the MacBook Air has no fans, the MacBook Pro has a traditional cooling system that allows it to run demanding programs for hours without overheating. The Air will suffice for most people, but power users should consider upgrading to the Pro.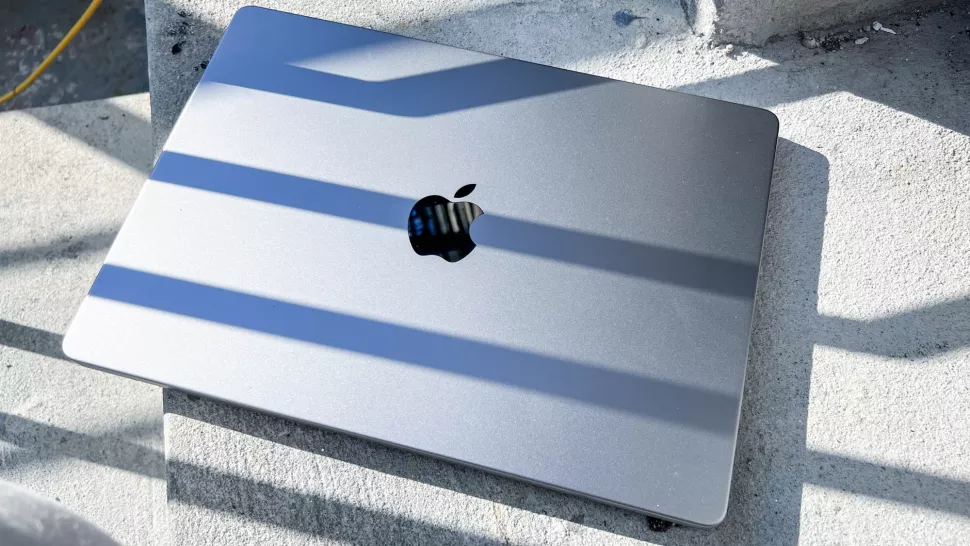 The M1 Pro or M1 Max processor powers the 14-inch and 16-inch MacBook Pros. Both options are overkill for most users, but they both include other enticing upgrades. These laptops reverse some of Apple's contentious decisions with the MacBook Pro in 2016, bringing back an SD card slot, HDMI, MagSafe charging, and three Thunderbolt 4 ports. The stunning 120Hz displays are the best Apple is ever provide in a laptop. Apple's top-tier laptops start at $1,999, but if you need all of this power or dislike some of the hardware changes, it's worth it.
The best Apple laptop in 2022: MacBook Air (M1, Late 2020)
SPECIFICATIONS
CPU: M1
GPU: M1 (integrated)
RAM: 8GB/16GB
Storage: 256GB/512GB/1TB/2TB
Display: 13.3 inches, 2560 x 1600 pixels
Size: 12 x 8.4 x 0.6 inches
Weight: 2.8 pounds
REASONS TO PURCHASE
+Awe-inspiring performance
+Excellent battery life
+Slim aluminum unibody chassis
+Excellent speakers and a Magic Keyboard
REASONS TO AVOID
Few ports
The MacBook Air M1 is still the best MacBook for the majority of people. What about the M2 model of the MacBook Air? It's a fantastic laptop that we'll cover next on this list, but for the majority of users, the upgrades aren't necessary, and the M1 model retains its sub-$1,000 starting price and is frequently discounted to $900 or less.
The performance still outperforms every comparably price thin-and-light Windows laptop, and the battery life lasts 14 hours and 41 minutes in our testing. For most computing tasks, the MacBook Air M1 is more than up to the task and will outlast its predecessor on a single charge.
So, why should you buy the MacBook Air instead of the Pro? While the Pro has better long-term performance, the MacBook Air is less expensive and completely silent because it lacks a fan. And, of course, Apple's most affordable 13.3-inch model is also the most portable, measuring only 0.6 inches thick and 2.8 pounds.
As long as you don't mind the older design, the MacBook Air M1 is one of the best laptop deals even when it's not on sale and should be considered by anyone looking for a new MacBook.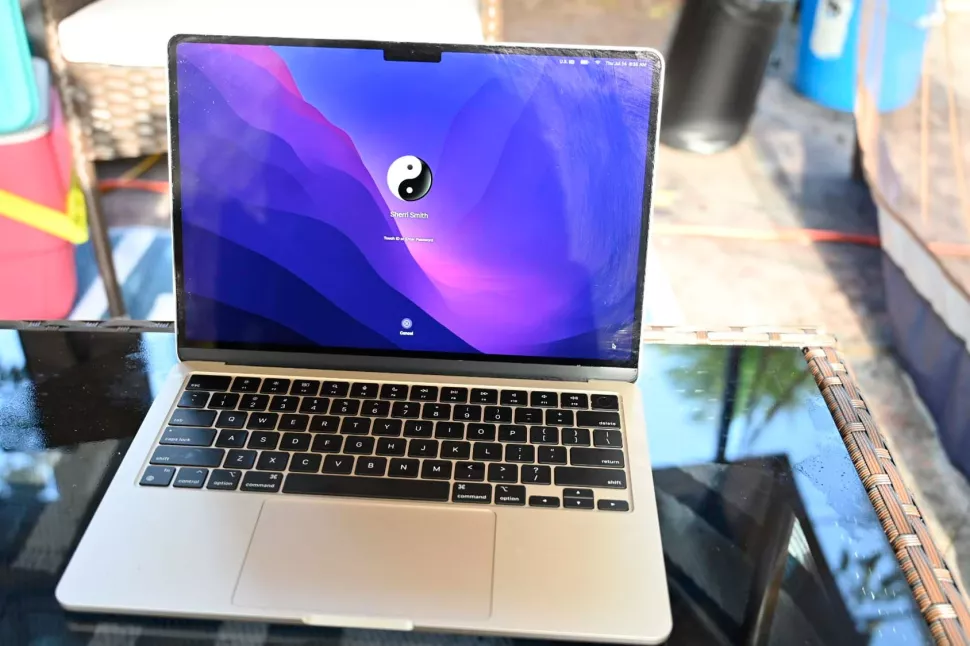 The best Apple laptop in 2022: MacBook Air (M2, 2022)
SPECIFICATIONS
CPU: M2
GPU: M2 (Integrated)
RAM: 8GB/16GB/24GB
Storage: 256GB/512GB/1TB/2TB
Display: 13.6-inches, 2560 x 1600 pixels
Size: 11.97 x 8.46 x 0.44 inches
Weight: 2.7 pounds
REASONS TO BUY
+Beautiful redesign
+Excellent performance
+A bright, colorful display
+Relaxed keyboard
+Exceptional battery life
REASONS TO AVOID
SSD is slightly slower than M1 Air.
While most people will satisfing with the MacBook Air M1, there's no denying the new design and, of course, the chip inside the MacBook Air M2. The display notch isn't my favorite design choice, but the rest of the changes are fantastic, especially the addition of MagSafe charging, which frees up those two Thunderbolt 4 ports for other uses.
You also get a nice performance boost, and it still deliver 14 hours and 6 minutes in our battery life test, easily outperforming the Windows competition and ridiculously so when performance is taken into account. The fact that it does all of this while remaining whisper quiet and cool in the absence of fans is astounding.
A brighter display, a quad-speaker array, and a new 1080p webcam are also among the enhancements. That first feature will be especially useful for those who are using the Air M2 on the go and may encounter less-than-ideal lighting conditions.
The most important factor to consider with the Air M2 is the price if you need to upgrade significantly from the $1,199 base model. As previously stated, the Air M1 remains at $999, so you are paying a premium for the M2 model. If your configuration exceeds $1,499, you may want to consider the base 14-inch MacBook Pro, which I cover later in this list and can now be found for $1,799 on a regular basis.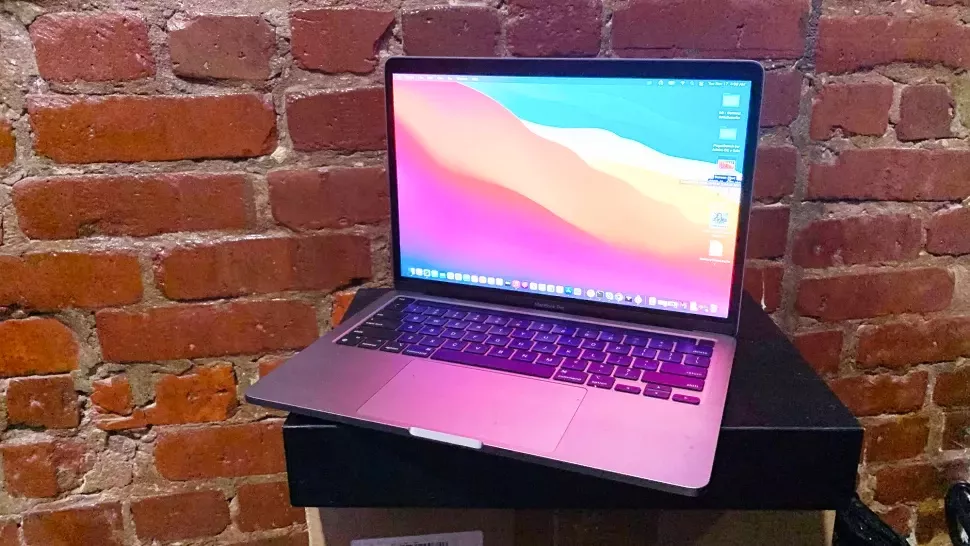 The best Apple laptop in 2022: MacBook Pro (13-inch, M2, 2022)
SPECIFICATIONS
CPU: Apple M2 (8-core)
GPU: Apple M2 GPU (10-core)
RAM: 8GB/16GB/24GB
Storage: 256GB/512GB/1TB/2TB
Display: 13.3 inches, 2560 x 1600 pixels
Size: 12 x 8.4 x 0.6 inches
Weight: 3.1 pounds
REASONS TO BUY
+Stellar overall and gaming performance
+Excellent battery life
+Lightning-fast SSD
+Great webcam
+Comfortable keyboard
REASONS TO AVOID
-Stagnant design
-Not enough ports
The internal upgrade gives the MacBook Pro M2 a more significant performance boost than many expected, keeping it well ahead of the Windows 11 competition at this price point and beyond.
Moreover, despite packing so much power into such a slim and sleek chassis, the Pro lasted an almost unbelievable 18 hours and 20 minutes on our battery test, which simulates real-world usage. That was enough to propel it to the top of our list of laptops with the longest battery life.
The M2 improves more than just speed and endurance. The webcam (sadly, still 720p) is better than before, thanks to an improve image processing unit, and because it runs on Apple's ARM-based architecture, iPad and iPhone apps are available on Mac. Yes, you can use your laptop to run all of your favorite iOS games and apps.
Everything else about the MacBook Pro should be instantly recognizable. This is the same design that Apple has used for years, and the Magic Keyboard is a joy to type on (as well as dependable!). We're disappointed to see the TouchBar return, but it has its supporters, and the notch-free screen will a welcome sight for some buyers.
The best Apple laptop in 2022: MacBook Pro (14-inch, 2021)
SPECIFICATIONS
CPU: Apple M1 Pro/Apple M1 Max
GPU: Apple M1 Pro (Integrated)
RAM: 16GB/32GB/64GB
Storage: 512GB/1TB/2TB/4TB/8GB
Display: 16-inch, 3072 x 1920-resolution
Size: 14.1 x 9.7 x 0.6 inches
Weight: 4.3 pounds
REASONS TO PURCHASE
+Sleek, elegant design
+Plenty of ports
+Excellent performance
+Excellent battery life
+Wonderful display
AVOIDANCE REASONS
-Expensive starting point
-There is no USB-A port.
The MacBook Pro 14 combines a little bit of old with a lot of new to create a tantalizing product that MacBook fans, particularly content creators and consumers, have waiting for for years. Gamers? You might want to stick with Windows for the time being.
The design of the notebook is lightweight and sleek, with plenty of space for a full HDMI and an SDXC card reader. And the M1 Pro chip adds even more power, easily defeating some of Intel and AMD's heavyweights. Furthermore, with a formidable quick charge, a show-stopping display, a super comfortable keyboard, and an excellent audio system, it provides over 14 hours of battery life.
What's the snag? As is customary with Apple, the price tag of $2,899 is difficult to swallow, even with trade-ins and payment plans. And the starting price of $1,999 isn't much better. It would nice if Apple had included a lower-end option, perhaps with last year's M1 chip integrated into the new hardware. However, for everything the MacBook Pro 14 has to offer, it's a worthwhile investment.
If you're willing to spend more, you can unlock the power of the M1 Max chip or choose the larger-screened 16-inch MacBook Pro, which starts at $2,499 USD (opens in new tab). There is no difference in hardware options between the two this year, with the exception of display size and battery.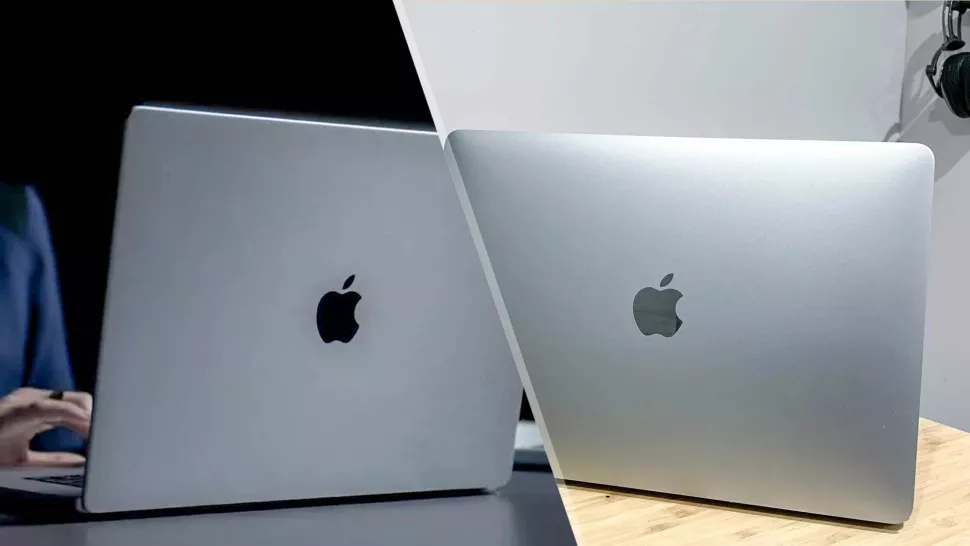 The best Apple laptop in 2022: How do you pick the best MacBooks for you?
The best Apple laptop in 2022, The MacBook Air is an easy choice for us. It costs $999 but has comparable performance and endurance to the MacBook Pro thanks to its M1 processor. It's also the most portable of the bunch, with a 13.3-inch display that's ideal for watching TV shows or movies.
Get the 13-inch MacBook Pro with M1 if you want a little more endurance and better performance over longer periods of time. It has a remarkable battery life of 16 hours and 32 minutes and scored benchmark numbers that outperform the competition.
The best Apple laptop in 2022, These two options should cover at least 90% of the population. However, if you require a larger screen or significantly more power for professional apps, the 14-inch and 16-inch MacBook Pro with either the M1 Pro or M1 Max chip are excellent, albeit pricey, options.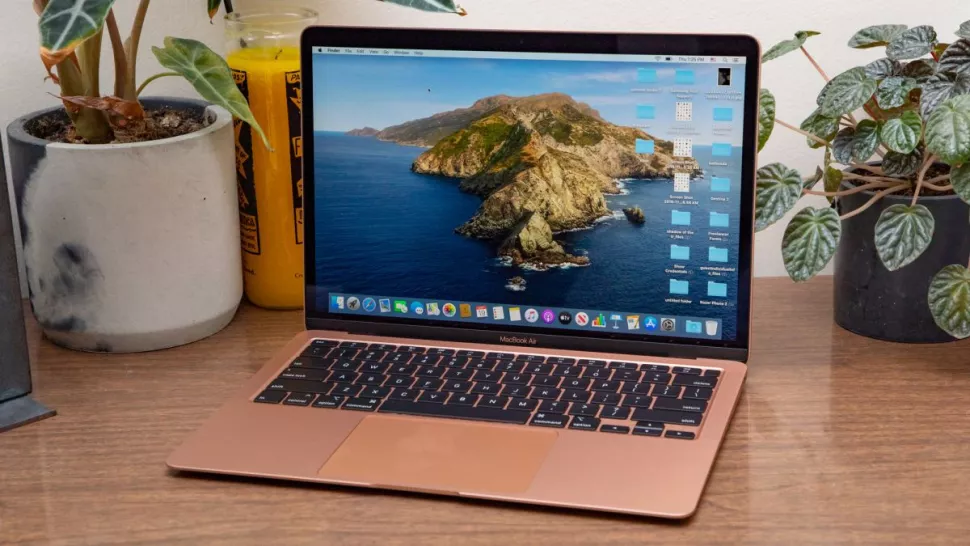 The best Apple laptop in 2022: How we put MacBook laptops through their paces
The best Apple laptop in 2022, Before they reach our reviewers, MacBooks undergo extensive benchmark testing, both synthetic and real-world. Everything from speed and battery life to display brightness, speaker volume, and system heat is evaluated.
The best Apple laptop in 2022, A Klein K10 colorimeter is used to determine the brightness and DCI-P3 color gamut of a laptop display. We put the laptop through a series of performance tests, including Geekbench 5.4 and 3DMark professional graphics tests.
To test the laptop's real-world performance, we had it convert a 4K video to 1080p resolution and duplicate a 25GB multimedia file. Assasin's Creed Valhalla, Far Cry New Dawn, Sid Meier's Civilization VI: Gathering Storm, and Shadow of the Tomb Raider with 1080p or higher resolution when the display supports it is among our real-world graphics tests.
We also perform heat tests by playing a 15-minute full-screen video, and our battery test involves continuous web browsing over Wi-Fi at 150 nits of brightness. We consider anything complete in less than 10 hours to be a success. Naturally, these tests are supplemented by hands-on testing by our reviewers.
FAQ
Is the MacBook Pro 16 a good purchase?
The Verdict of Live Science
The best Apple laptop in 2022, The MacBook Pro 16-inch (2021) is a powerful machine that reverses many of Apple's recent design decisions. If you can afford the entry price, it's the best MacBook yet.
What is the best MacBook Pro year?
The best Apple laptop in 2022, Depending on your budget, I'd recommend a 2014 or 2015 MacBook Pro, or if you have the money, a 2020 or 2021 machine with Apple's upgraded M1 chipset. Avoid machines from 2016 to 2018, which have had notorious keyboard reliability issues, and you won't save much money on a purchase.
Is the new MacBook Air a good buy?
The best Apple laptop in 2022, Indeed, Apple continues to sell the 2020 M1 MacBook Air for $999. I believe the extra $200 is worth it for a newer computer with faster charging, a better webcam, better speakers, an updated design, and other features. If you want to save money, you should not overlook the more affordable older option.
How long will a MacBook Air last?
According to experts, a MacBook Air should last 7 years before needing to be replaced. Because of RAM and storage limitations, if you use your Macbook Air for animation, photo editing, or gaming, it will likely last a year or two.