How To Fix Android Phone When Stuck in Safe Mode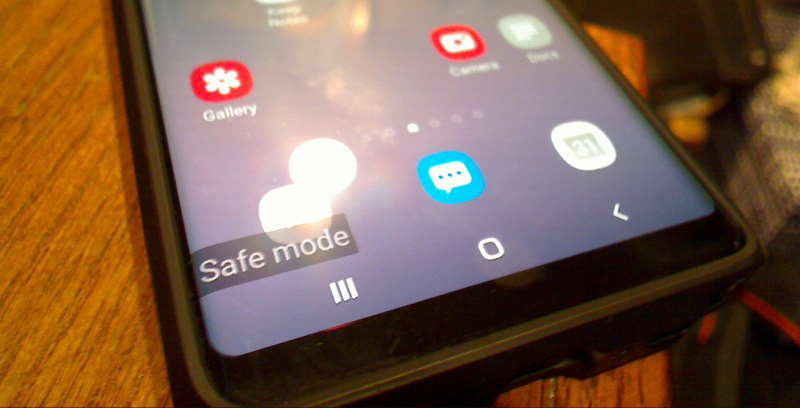 Safe mode is being used for find out what causes the issues in phone and fix them by stopping running of the third party apps. But the problem is safe mode does not work smooth always. Some times its can be stuck. In this article we are gonna talk about how to fix android phone when stuck in safe mode.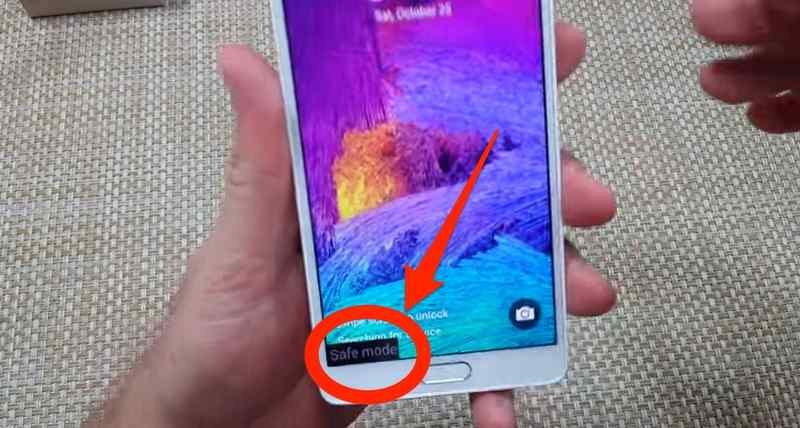 Getting out from safe mode easy. But its little bit hard if your phone is stuck in safe mode. We are gonna talk about six ways to get out of safe mode. These methods are starting with the easiest one and they will be getting difficult. Keep this in your mind, using these methods can be different in your phone. Because it is depending on your your phone model and the Android version it runs.
1.Restart your device
The easiest way to fix android phone when stuck in safe mode is restart your device. If your phone does not have any software related issues, your phone will be back to the normal mode after restarting.
How you can do it? Firstly press and hold the power button until a pop-up menu appears on the screen. Then click on Restart button. If there is no option to restart, click on the Power off instead. You need to wait for a few seconds until your phone turns off completely. Next, press and hold the power button until a logo is appeared on the screen. That is the way of restart your phone.
2. Check the notification area
Some android devices have got a safe mode option in the notification panel. Check whether your phone has safe mode option or not. If your device has this option, pull down the notification panel. There will be a setting called safe mode is on. Tap on it. Then your phone will be automatically restart. The it will be return to normal mode. Using notification area, you can fix android phone when stuck in safe mode easily.
3. Use physical buttons
If above both steps would not work you can try to use physical button to fix android phone when stuck in safe mode. Firstly power off your phone. Then turn it back on by pressing and holding the power button. Press and old the power button until a logo is appeared on the screen. Next quickly press and hold the volume down button until Safe Mode OFF message is shown on the screen.
4. Check for faulty buttons
Faulty buttons can be caused for the stuck your pone in safe mode. You can enable safe mode by pressing and holding the power and volume up/down buttons together. If some issues with these buttons, it can cause to repeatedly enter into the Safe Mode. To fix android phone when stuck in safe mode, you can check each button. But if you are using protective case, firstly remove it and ten check for button.
5. Uninstall faulty apps
Normally, when a third party app causing issues in your device, android device switch to a safe mode automatically. But some times these third party apps can be caused for stuck your device in safe mode. In such situation you fix android phone when stuck in safe mode by uninstalling some third party apps from your device.
how you can choose which one need to be uninstalled? You can uninstalled recently installed or updated apps. And also you can uninstalled app which automatically start when your phone boot up. To uninstall an app, go to Settings on your phone. There will be an option named Apps and notifications. Tap on it. Now you would be able to see the list of all the apps.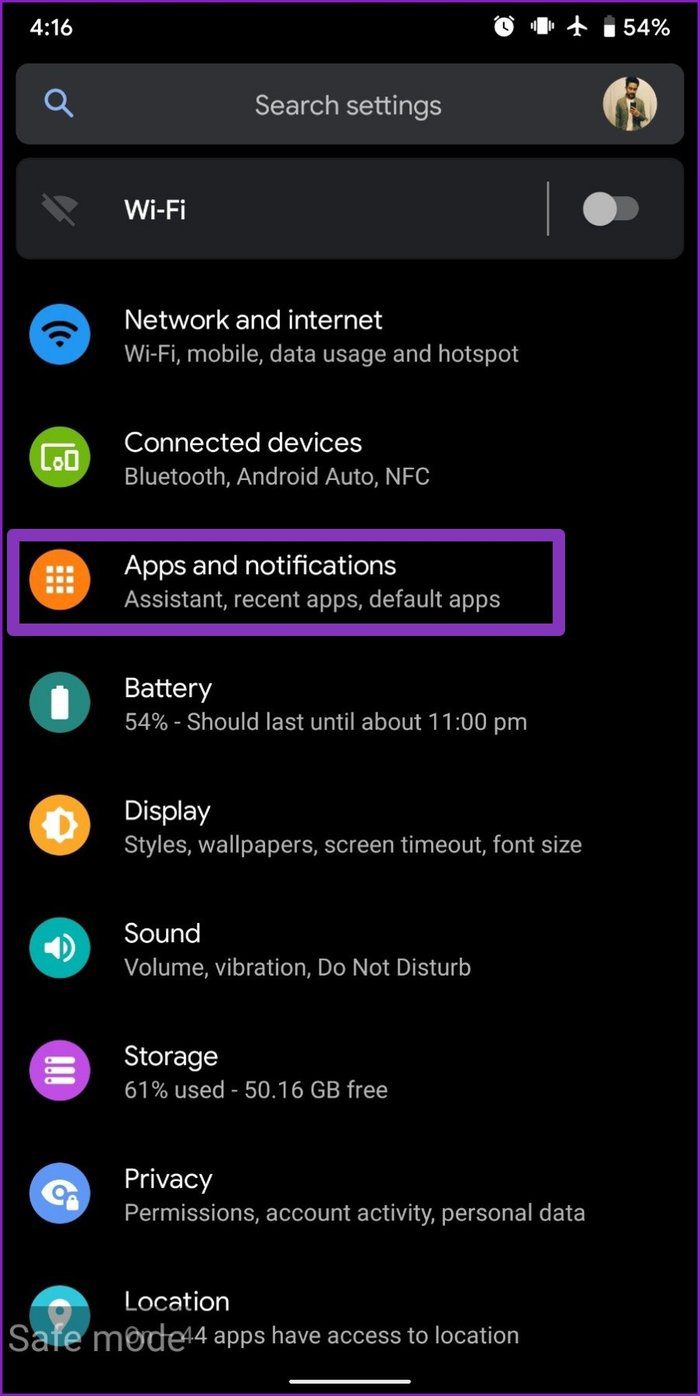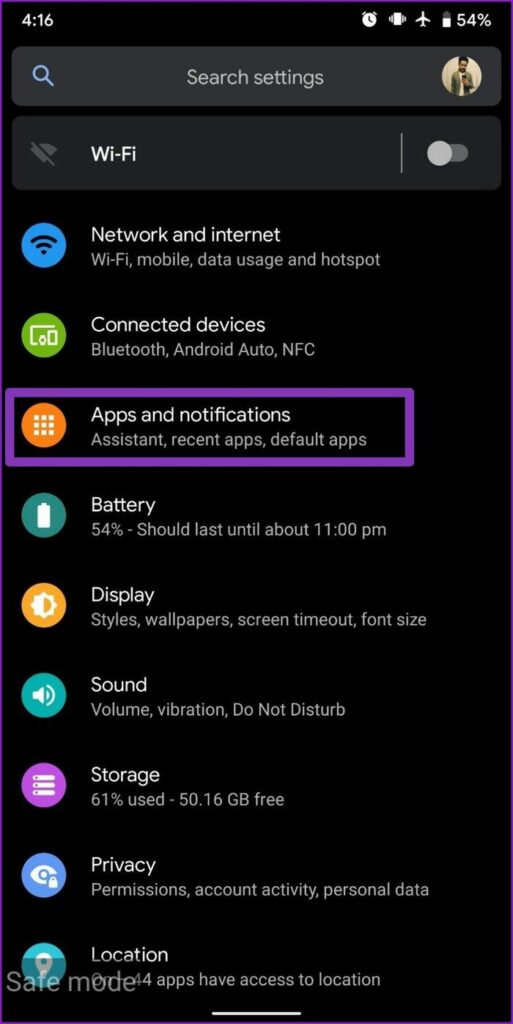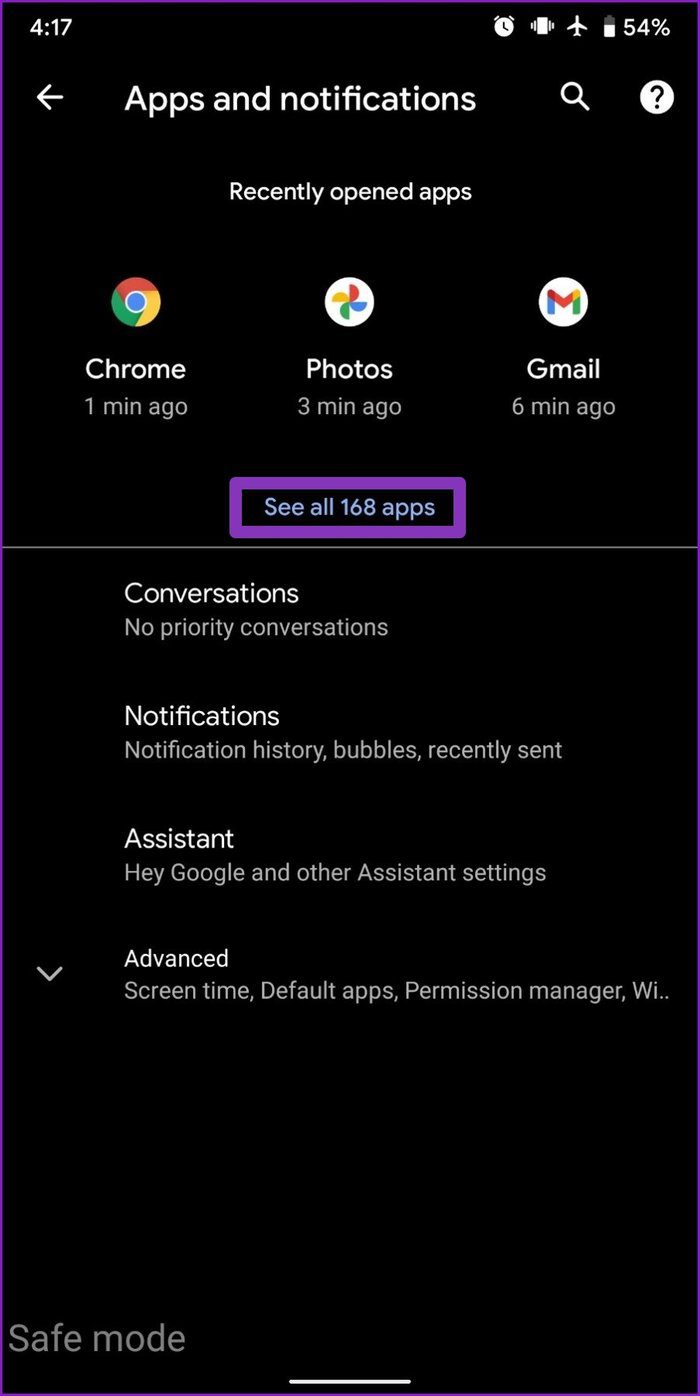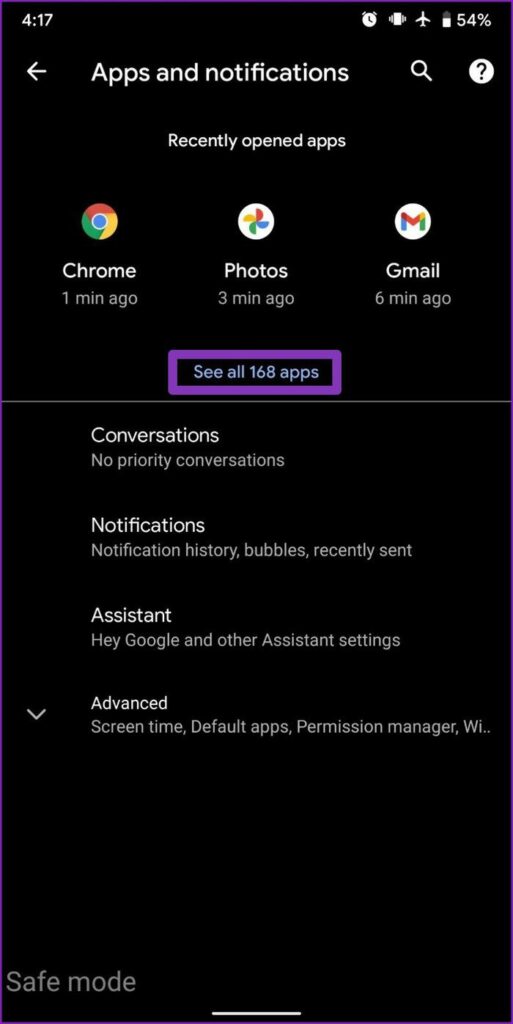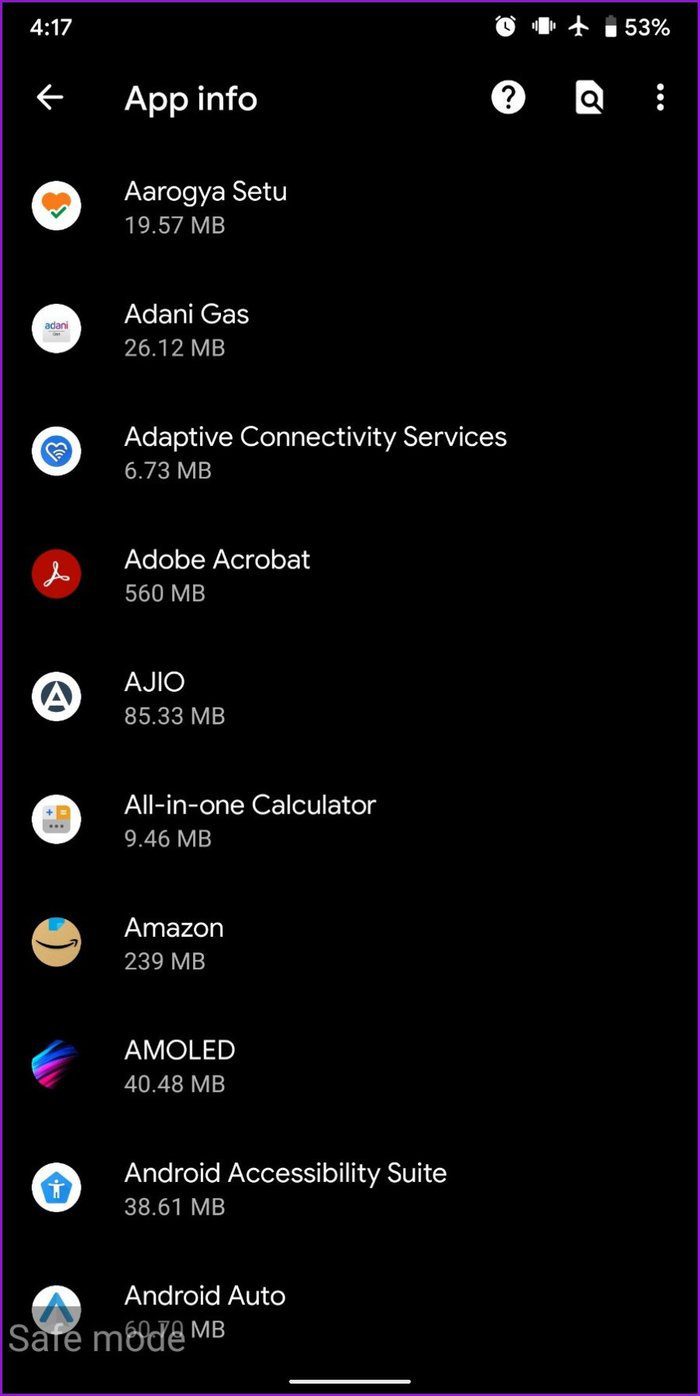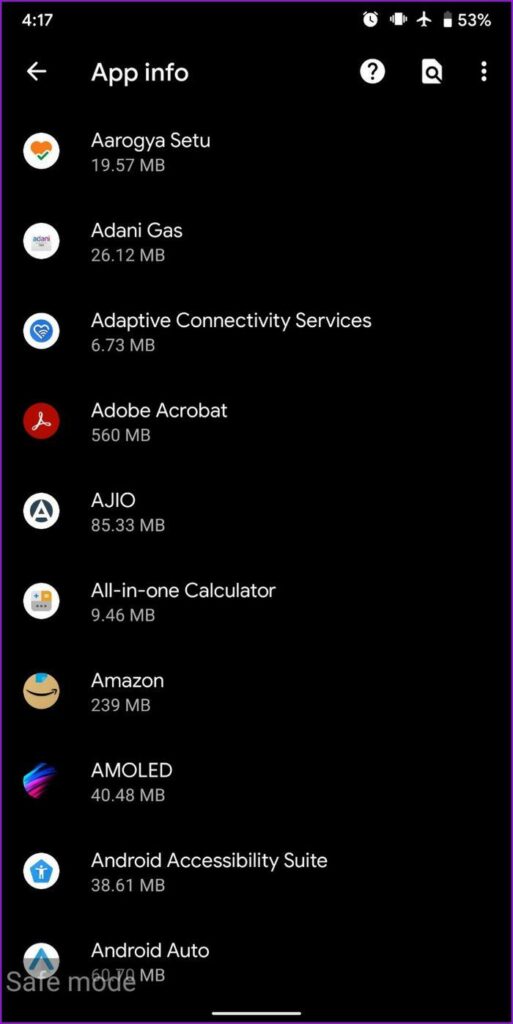 Now find out the most trouble making app. There is a chance to app you finally installed or updated causes for issues. Select app and tap on uninstall and select OK to confirm.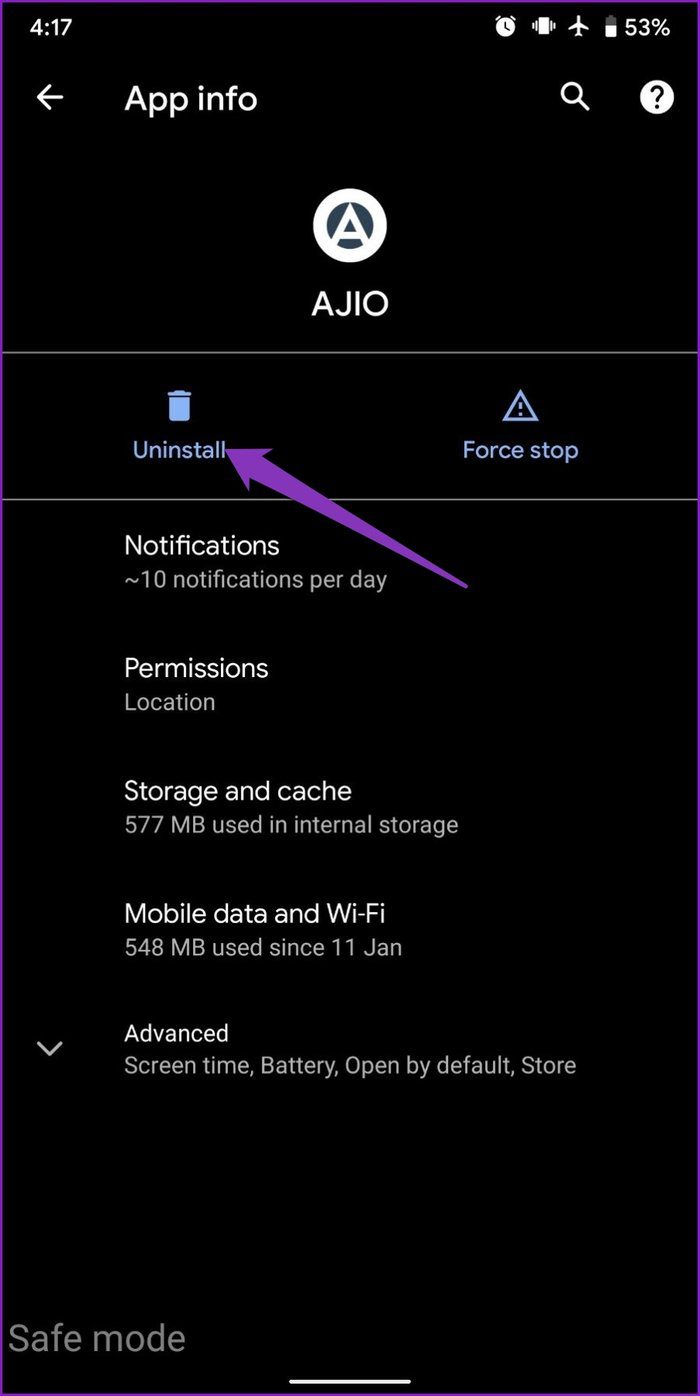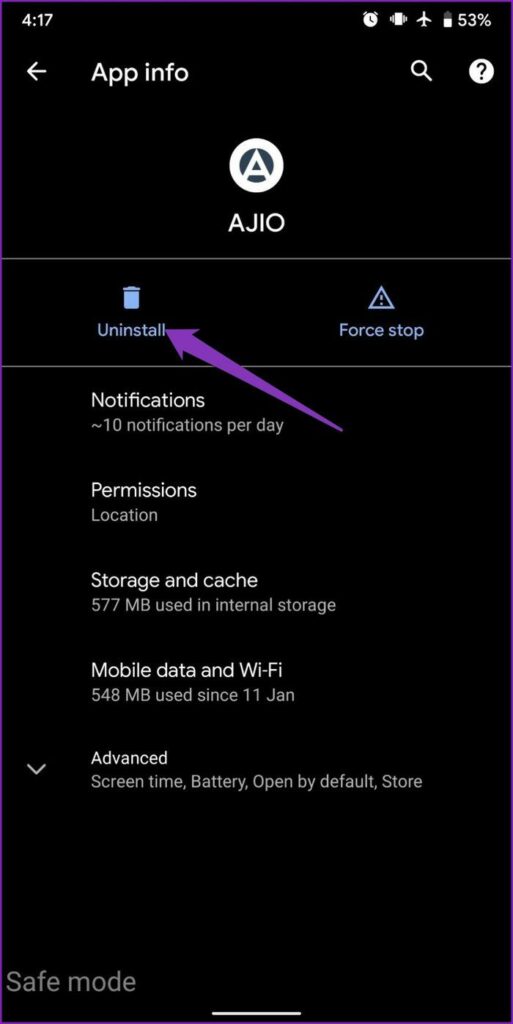 After uninstalled an app reboot your phone to see if it boots up normally. If its not boot up normally keep repeating the process until the Safe Mode is off. Wen doing tis you can also uninstalled unused apps from your device.
6. Factory reset
If above methods did not work, you can try to factory reset your device. But keep this in mind, if you are doing this, apps, accounts, contacts, photos, videos and all the data in your device will be deleted. Therefore before trying this method, back up all your data. here are te steps, you need to follow.
Go to the settings in your device.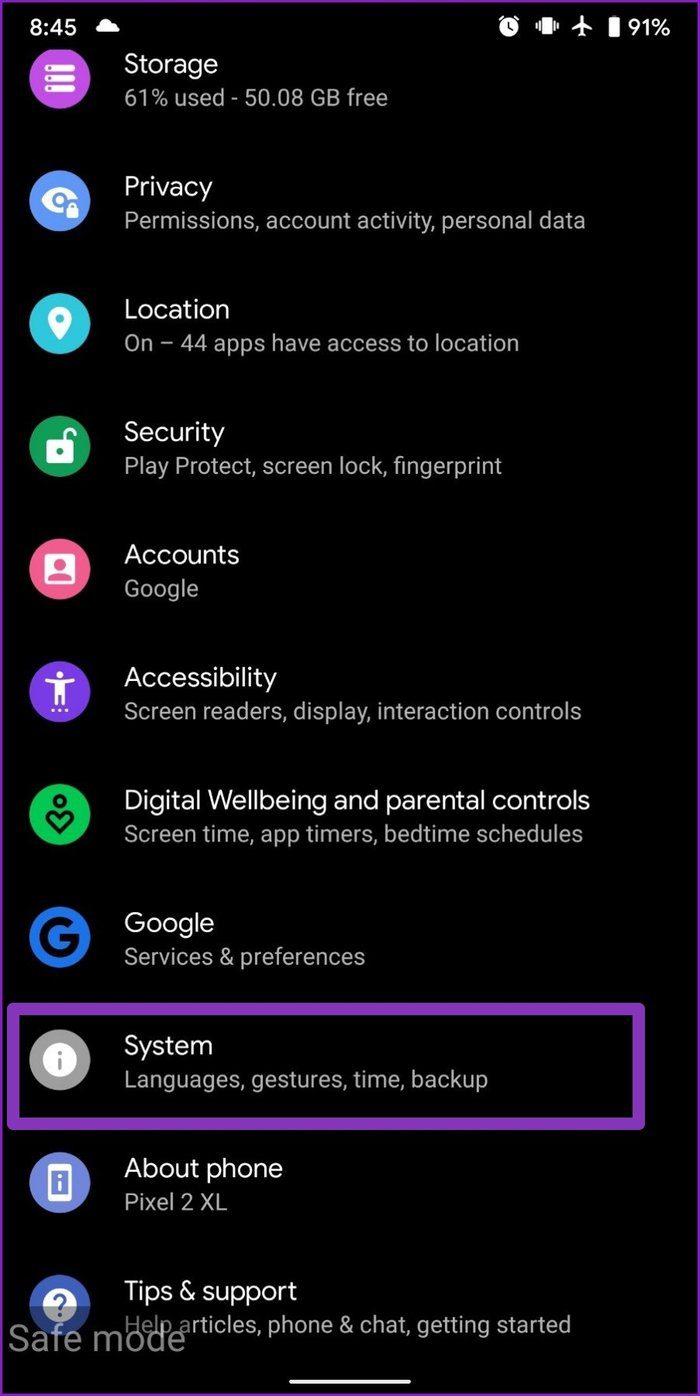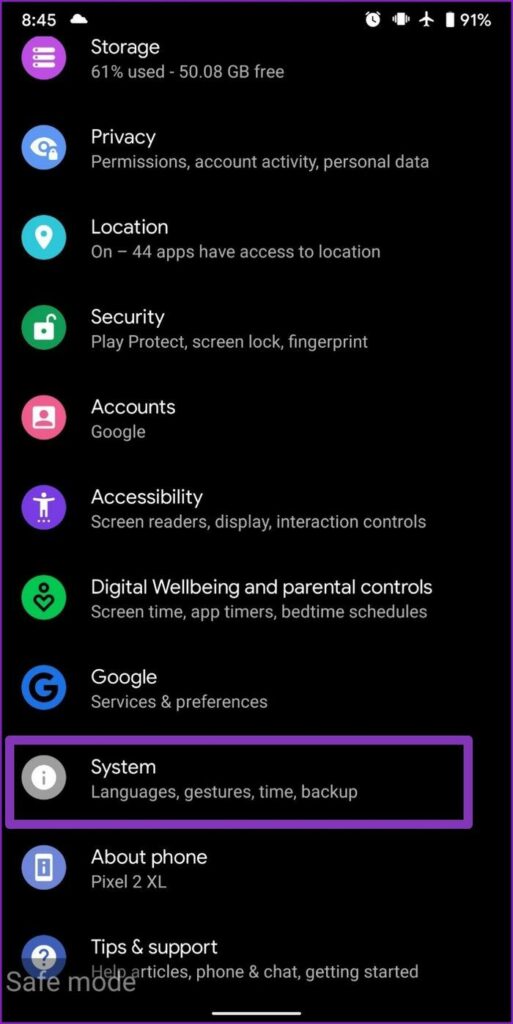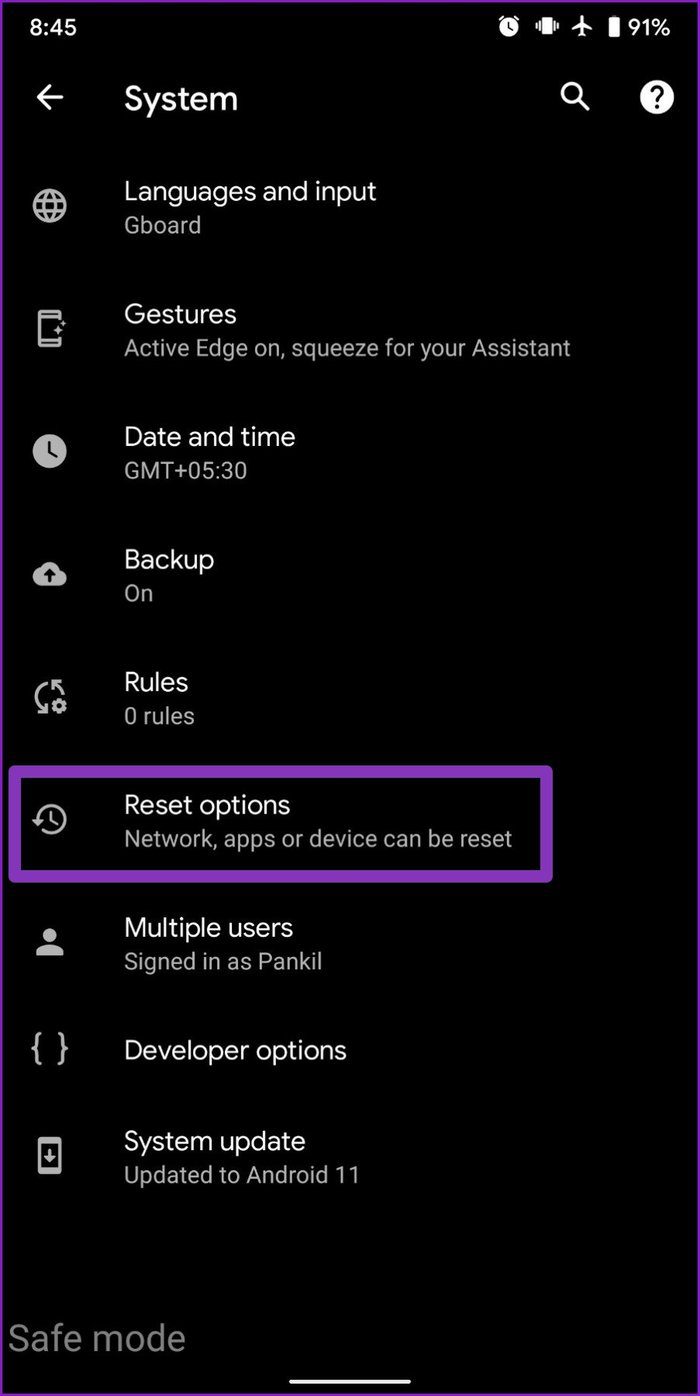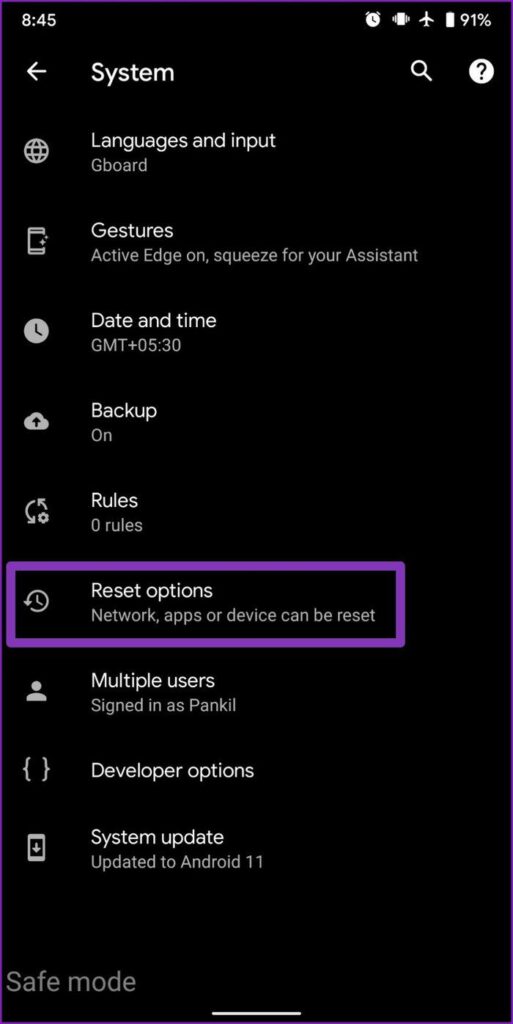 2. Scroll down and open Systems. Next tap on Advanced and choose Reset options. Reset option can be appear under a different menu. Its depending on your phone's model and Android version.
3. There will be a list and select Delete all data /factory reset. Next tap on Erase all data that is at the bottom right corner.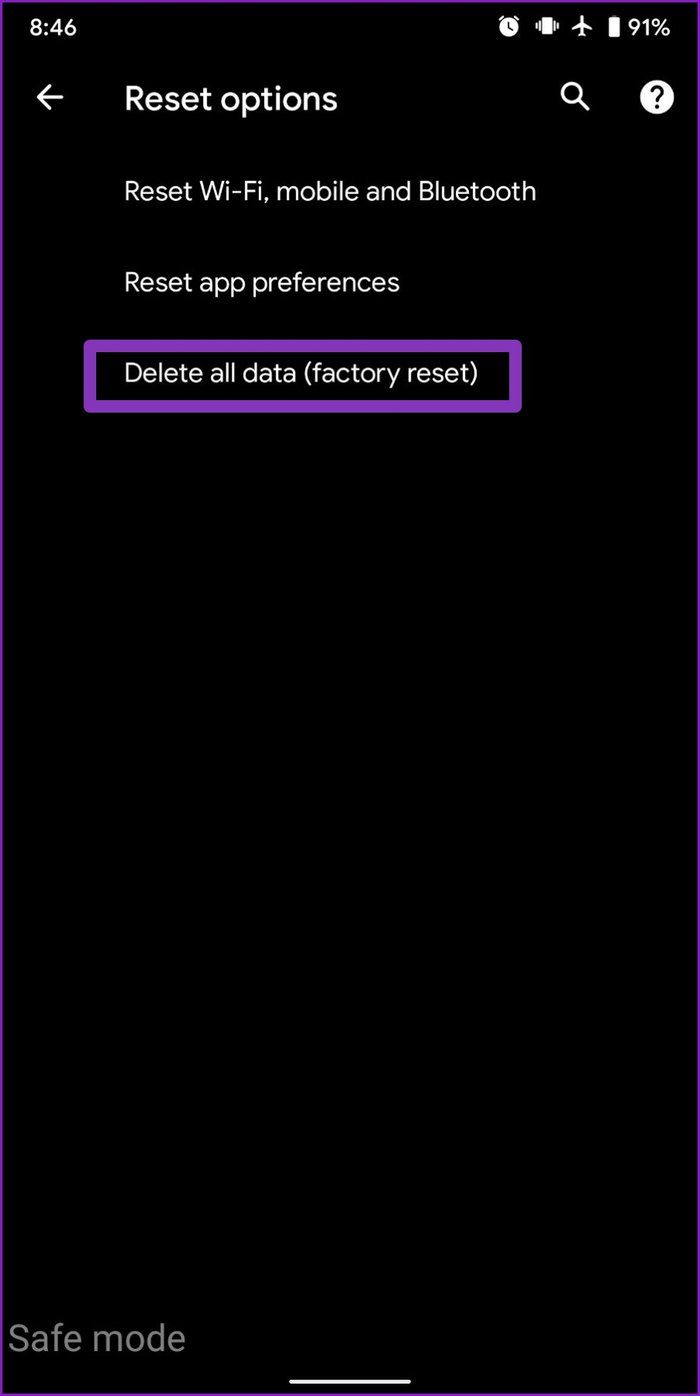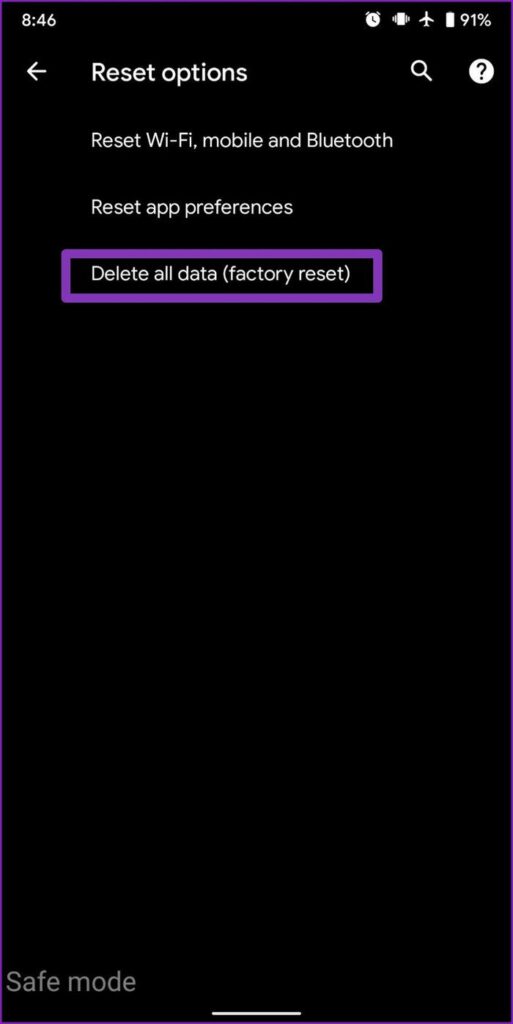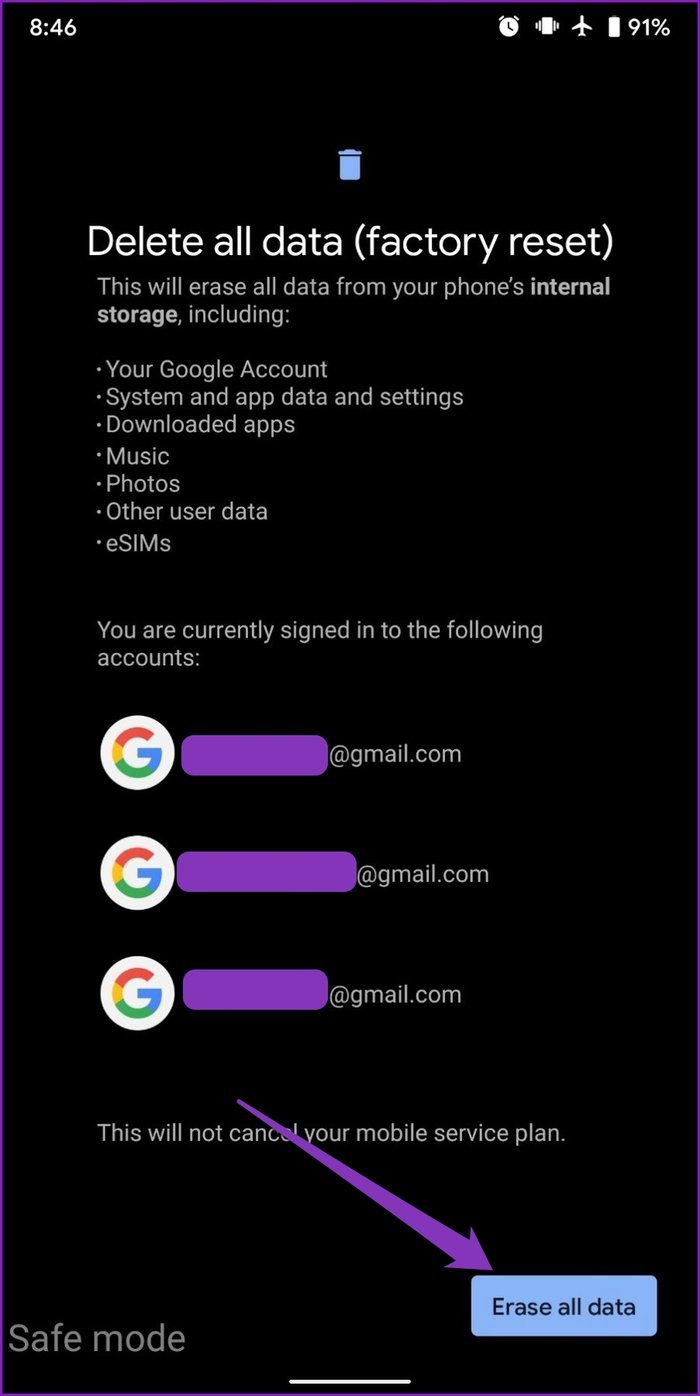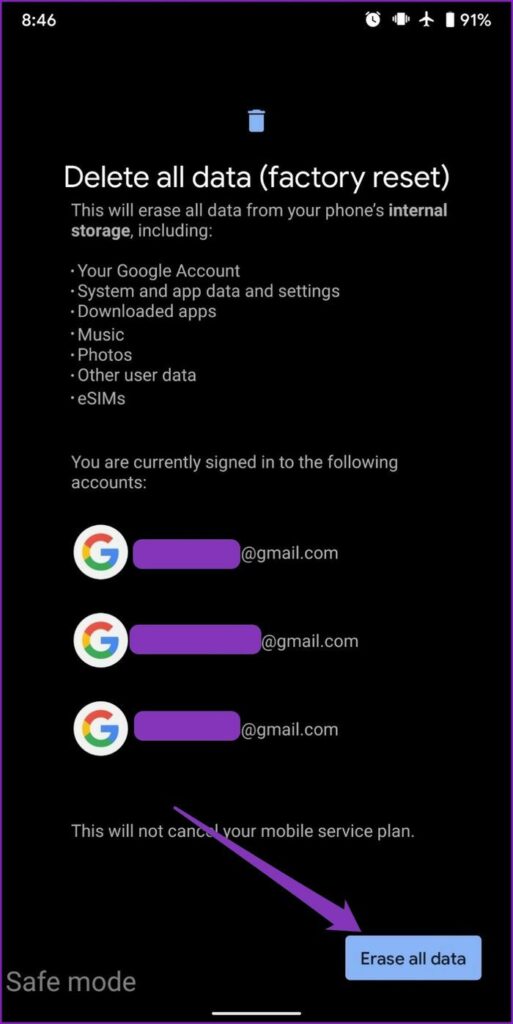 This process will take few minutes to complete. It will delete everything and also it will fix android phone when stuck in safe mode.
After trying all the above steps, if you still have the same problem you can try to resetting your device. But its totally depending on the situation.
Frequently Asked Questions
What is android safe mode?
When your phone is in safe mode, your phone temporarily disables any third party apps from running. Its like your device got an app error, malware or any other operating system blip. Safe mode also helps to diagnose any issues in your android device. It will fix them issues by stop running of the apps that caused problems.
Does Safe mode delete any files in my phone?
No. Safe mode will not delete any of your personal files in your device. Instead of that it will delete all your temporary files and unnecessary data in your device. It also delete recent apps in your device. This will lead your device for a healthy way. This method is really good for turning off safe mode on android device.
Is recovery mode the same as the safe mode?
There are three modes in a android device. They are regular mode, safe mode and recovery mode. The regular mode is used in every day. Safe mode is used for only load the most important data in your device. You can use recovery mode to troubleshoot problems in your device. Which means safe mode and recovery mode are not as the same thing. Both of them have their own jobs to do in a device.